Attend (and sponsor!) the 2023 Call to Action Summit
Join SHA and scores of other affordable housing advocates from throughout the region for our 2023 Call to Action Summit on Dec. 7 of this year. At this event, we'll explore the policies, strategies and actions needed to continue the down the path toward achieving housing equity for all.
Join us in bringing Sacramento to the next level in affordable housing!
The Sacramento Housing Alliance is a member-based organization that works to increase the supply of affordable housing and support the efforts of affordable housing developers. When you make a donation to the Sacramento Housing Alliance, you are helping the people who need housing the most. Your generous donation will help us advocate for safe affordable housing, develop community leaders, and educate Sacramento citizens and elected officials. Become a member today!
2022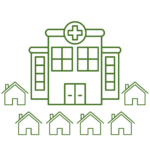 Protecting Communities
SHA, as a member of Sacramento Investment Without Displacement, successfully advocated for the city of Sacramento to mitigate potential negative impacts, such as displacement, on the surrounding neighborhood, and worked to ensure that existing residents benefited from significant new major developments, with developers making a large contribution to affordable housing. SHA also helped the city of Sacramento to become the state's first Prohousing-designated municipality.
2021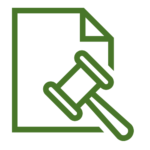 Policies and Programs
SHA reviewed housing elements throughout the Sacramento region, evaluating them for compliance with state law and checking to ensure they were responsive to local needs, such as whether the jurisdiction had adequate sites for development and policies and programs to promote the construction and preservation of affordable housing for individuals and families living on low-income wages.
2020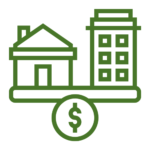 Affordable Housing During COVID-19
SHA produced Affordable Housing COVID-19 policy recommendations for local governments in the region to get people off the streets, keep others in their homes, and continue critical funding to support affordable housing development. We urged jurisdictions in the Sacramento region to make significant affordable housing investments during the pandemic, such as emergency housing assistance for the unhoused, rental assistance, extension of the eviction moratorium, support for nonprofit housing developers and continued funding for new affordable homes.
2019
Affordable Housing Bus Tours
SHA's advocacy led to the city of Sacramento's authorized issuance of a $100 million affordable housing bond. Authorization for the bond was delayed, however, due to the COVID-19 pandemic.
We conducted two Affordable Housing Bus Tours for staff and elected representatives of the Sacramento Area Council of Governments and the State Department of Housing and Community Development representatives and staff.